Has it been a while since you've been in an English class? Will your readers be confused by awkward grammar or inconsistent citation styles? Concerned you might be dangling your modifiers? Don't allow these grammar gotchas to undermine your credibility. Let me straighten them out so your readers can focus on your message.
Publishing Process Overview
Let's briefly review the publishing process. Many writers say proofreading for any kind of editing, but familiarizing yourself with different levels of editing and where they fit in the publishing process will make it easier to communicate.
The first step is writing an amazing manuscript. Easy-peasy, right?
Next is developmental editing, also called content editing, substantive editing, or manuscript critique. This high-level review applies to the manuscript as a whole, chapters, and sections and helps you keep your book on track. I don't offer this service, but it's really important. Don't skip this step.
Copyediting comes next. I take a detailed look at your manuscript, suggesting edits that may apply to sentences, words, even individual letters. See the "Copyediting" section below for details.
If you're creating a printed book, designing the interior and cover mustn't be skipped. Again, I don't do this work, but this step is crucial.
Proofreading will catch missed or newly introduced errors in language and layout. I explain what I do during this step in the "Proofreading" section below.
If you're creating an e-book, preparing and formatting it for digital publishing will improve the reader experience. Read the "File Preparation (for E-books)" section below for how I approach this task.
Your book is now ready to wow readers!
Here are the issues I address in my copyediting (click potential issues for examples):
Can readers follow your train of thought?
Does each paragraph transition smoothly to the next?
Is totem pole okay to use?
Are all illustrations, charts, and tables titled, numbered, and formatted appropriately and consistently?
Do the entries accurately duplicate the headings in your book?
Do they all accurately describe their illustrations?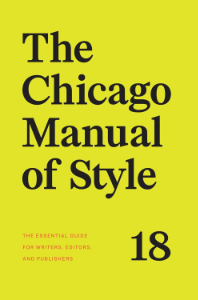 Because I use Microsoft Word's Tracked Changes feature, you will easily spot my edits. You can then review and selectively incorporate my suggested edits. I apply your preferences, the Chicago Manual of Style (commonly used in book publishing), and my own editorial judgment to make decisions. My aim is to balance being too strict and too permissive, to maintain the flexibility that best serves your work.
Even a carefully copyedited manuscript will retain some errors, and more may be introduced during the design phase. I will pore over your manuscript (now a PDF file) to catch errors such as these:
I will mark your manuscript with proofreader symbols and comments in the margins. Note that proofreading is not a substitute for copyediting.
File Preparation (for E-Books)
If you plan to make your book available as an e-book, I can prepare the Word file for file conversion and digital publishing. E-books are arranged and formatted differently than printed books, so this process requires a number of steps:
The goal is to ensure that the file is correctly prepared, smoothing the conversion and publishing process and allowing for the creation of an easy-to-navigate, well-formatted e-book that will wow your readers.
Because your manuscript is unique, you will receive a customized quote for each service. For copyediting and proofreading, my quote is based on a sample edit you may review.
Providing high-quality work is important to me. I have spent many years honing my skills and furthering my professional education, and according to my clients, I'm very good at what I do. I charge accordingly while providing excellent value. So we're not a good fit if you're on a tight budget.
If you are on a tight budget, allow me to give you some advice. You've spent a great deal of time and effort creating your manuscript. Don't scrimp on professional services, limiting your success as an author. Most books aren't tied to today's headlines, so if you need to, wait to save up enough money for a high-quality copyedit, a professionally designed cover and interior, and a good book publicist. Treat your book like the investment it is.
Ready to get started? Contact me to begin our collaboration.