Are you looking for a trained, experienced, professional copyeditor for the nonfiction manuscript you're going to self-publish?
I'm John Vias (it rhymes with bias), and I help nonfiction indie authors look their best. I offer copyediting and proofreading for both printed books and e-books, and file prep for e-books.
Here are a few (okay, more than a few) of my areas of interest:
(Kudos if you can combine those last two.)
Okay, you caught me—I'm an all-around nerd. The upside for you? Whatever your book is about, I may already know something about the topic or at least be interested. Try me!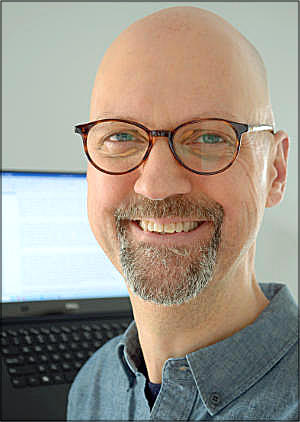 Long ago in a land far, far away (Florida), I earned an English degree. And despite what you may have heard about the utility of English degrees, I use mine every day. Later I was chosen to receive copyediting training through Sage Publications' Copy Editor Outreach Program.
Based in the San Francisco Bay Area, California, I've garnered over a decade of copyediting and proofreading experience for clients writing for American audiences. I keep up with the never-ending changes in American English, and I'm a proud member of the American Copy Editors Society, Bay Area Editors' Forum, and Northwest Editors Guild.
There is beauty in order, and I help bring that beauty to my clients' work and into the world.
I have worked in the computer industry and as a technical writer. Footnotes don't scare me. As a visual artist, I have created award-winning night photography. In my spare time, I enjoy reading (surprise!). I also actively participate in editor groups and further my editing skills through conferences and webinars.
On the Services page, read more about how I can help you.